First Responders' Bridge is proud to be able to offer a truly once-in-a-lifetime raffle opportunity by partnering with Sueños through their charitable causes foundation.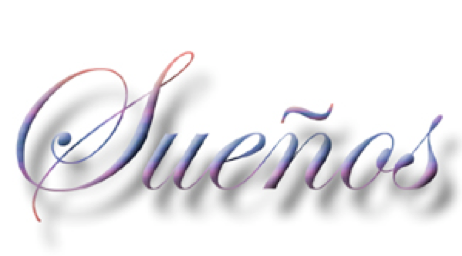 Casa Sueños - a house of dreams.
Nestled on a cliff only meters above the ocean spray of the Pacific in Mexico, you will find ten thousand square feet of marble splendor melded into Etruscan Architecture. Five unbelievable, fully air conditioned, sea-facing, private Master Suites. Two swimming pools with cooling waterfalls… Three sunning decks and a fourth with sun chaises partially submerged in the cooling pool. A shaded palapa bar. Outside living and dining areas with sunset views that are simply "Too Awesome For Words".
Former Guests of this property include:  Brooke Shields, Ted Turner, Bobby Rahal, Michael & Mario Andretti, the Directors of Wendy's / Ford / Disney, etc.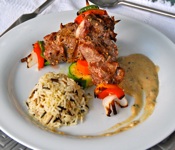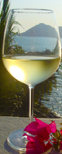 Full Time Staff for Every Need
You will be graciously received by our full-time staff of six who will cater to your every need. Margo & Carlos, our chefs will prepare the most exotic dishes of both Mexican and International cuisine. Miguel will cater to the rest of your needs with the friendliest of smiles, and the meanest margaritas in all of Mexico. Our two adorable maids will take care of all of your housekeeping needs. You don't have to lift a finger….Just show up!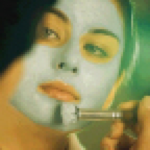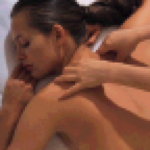 Your Very Own Day Spa
Lolita, your personal care specialist will come directly to the house for daily massages and facials. She is no less than the best. Be sure to request our "To Die For" sunset massage on the open terrace overlooking the Pacific. Lucy, our queen of nails and toes will tend to those guests interested in manicures and pedicures.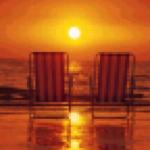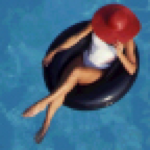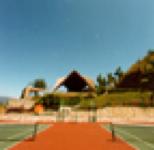 Beaches, Polls, and Tennis
Just a few minutes' stroll from Sueños you will find Playa Escondido our private community beach complete with palapas, pool, and dining areas in the beach club. A short drive will take you to Las Hadas, Santiago, and Maeva Beach Clubs. You can also take in a few sets of tennis at Club Esmeralda, the private tennis complex within our VERY SAFE gated community.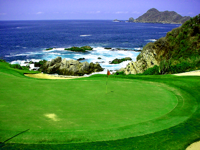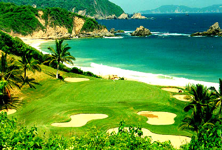 Pebble Beach, "Step Aside"
Isla Navidad, designed with exquisite detailing by the renown Robert Von Hagge, hosts 27 holes, one lagoon nine, and two spectacular ocean nine - a "must play". Our newest addition to Manzanilla - just 20 minutes from Sueños - is El Corazon, an amazing 18 hole mountain course with over 500 ft of elevation change. The "Coup de Gras" of Golf, El Tamarindo, is sculpted from the rocky cliffs and dunes of the Pacific by David Fleming…. Located on the ocean's edge within a 6000 acre Ecological Preserve and boasting seven incredible ocean holes. If you love golf Do Not Miss This Course!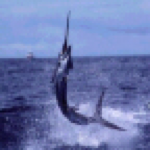 World Class Deep Sea Fishing
Manzanillo is the sailfish capitol of the world and proudly hosts the renowned "International Sailfish Tournament" each year. Dorado, Sailfish, Tuna, and Mahi-Mahi are virtually guaranteed catches that Margo will meticulously convert to a host of "pescado delicacies" for the balance of your stay.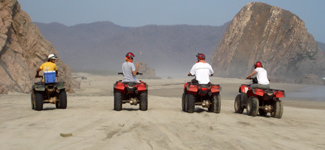 ...And a Whole World of Entertainment
You name it, Manzanillo has it! You will find and entire world of sport and touring entertainment including Snorkeling, Scuba, Jet Skis, Parasailing, ATV's on the Beach, Zip Lining, Horseback Riding, Gym, Sunset Booze Cruise, Beach Market Shopping, and the Colima Volcano….and only short distances from Sueños.
How To Enter
We are allotting a limited number of tickets so that each person who enters has a true chance to win this spectacular trip.
Tickets are being given with a $200 donation and we are only handing out 120 total. Once we reach 120, that's it -- there are no more to go around!
Why $200? Each ticket covers the cost of an attendee for one of our retreats. So not only are you entered in to win this trip, you are making a difference for a first responder.
Once your donation has been made, you will immediately receive an email confirmation of the donation from RaffleUp. We will be drawing the winning ticket through a verified partner on February 1st.
What's Included
The prize includes the entire Villa for your group of five couples (or ten persons), along with the chef, maid, and service staff. See "Important Notes" below for information on choosing the week of your vacation.
What You Cover
While the bulk of the expense is covered by the prize, there are some items that you will be responsible for: food and beverages, transportation, spa services, laundry, golf, deep sea fishing, gratuity, and personal purchases. See below for a guide to help estimate your additional costs.
Additional Cost Guide
Food & Alcohol Estimate – Plan on approximately $100/day/couple (+/-). This can vary depending on the food choices you select and the amount of alcohol guest's consume during their stay. A $700/couple cash deposit is due at time of your arrival to enable the staff to purchase fresh stock daily during your stay.
Gratuity – This is very much expected for the staff. A good rule of thumb is $240/couple/week. Staff will be providing services for you Saturday to Saturday (morning to night).
Transportation – Suenos contracts with a licensed private limo service that will take care of all your transportation needs during your stay including the airport, golf, sightseeing, activities, etc. Payable either at time of service or at the end of your stay. You can also choose to never leave during the week and simply relax in the incredible comforts of Casa Sueños!
IMPORTANT NOTES
WEEKS ARE BASED UPON AVAILABILITY AT THE TIME OF REQUEST AND  MUST BE USED WITHIN ONE YEAR OF THE AUCTION.
CHRISTMAS, NEW YEAR'S, AND EASTER WEEKS, IF OPEN, CAN BE MADE AVAILABLE TO BIDDERS WITH AN UPGRADE FEE OF $2000. UPGRADES FOR A HIGHER SEASON OR FOR A TIME PERIOD BEYOND ONE YEAR, ARE AVAILABLE TO BIDDERS AT $2000 PER UPGRADE EVENT. FOR PARTIES OF MORE THAT 10 PERSONS (FAMILIES ONLY) A FEE OF $1000 PER ADDITIONAL PERSON WILL BE REQUIRED.
ONCE YOUR RESERVATION HAS BEEN CONFIRMED, THERE CAN BE NO CHANGES, CANCELLATIONS, OR REFUNDS FOR ANY REASON WHATSOEVER. IF YOU HAVE NOT COMPLETED YOUR VISIT WITHIN THE SPECIFIED TIMEFRAME, THEN REGRETFULLY, YOU WILL LOSE YOUR WEEK. IF YOU ARE UNABLE TO USE YOUR WEEK, YOU MAY SELL THAT WEEK TO OTHER PARTIES, BUT YOUR WEEK MAY NOT BE RE-GIFTED FOR RE-AUCTIONING AT ANOTHER EVENT.
IRS FAIR MARKET VALUE: $18,000