Donate to First Responders' Bridge
Why Donate?
According to the American Heart Association, the average life expectancy for a civilian is 79 years old. The average life expectancy for a Law Enforcement Officer is 57 years old.
37% of Firefighters meet the criteria for Post Traumatic Stress.
24% of Dispatchers experience Post Traumatic Stress symptoms.
Your generous gift will help these First Responder heroes and their families find the help that they need, in a beautiful, retreat setting.
How does your donation support a First Responder?
When you give to First Responders' Bridge, you are directly impacting the life of a first responder and their families, and helping them find hope and healing. We believe that if a first responder is ready to ask for help, money should not be a barrier that prevents them from taking that first step. Your donation goes toward the the expenses incurred by First Responders' Bridge to provide our retreats at no cost.  View the agenda of our next retreat to see exactly what your gift will be used for.
Community Shares of Mid Ohio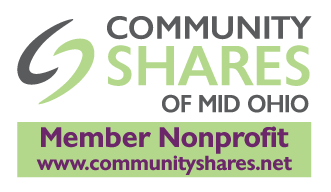 Community Shares of Mid Ohio is a coalition of locally based, non-profit organizations collaboratively participating in workplace giving campaigns. City of Columbus, Franklin County, and State of Ohio employees can opt to select First Responders' Bridge as their non-profit of choice for giving. To learn more about this process, click here.
If you would prefer to send a donation by check, please address it to:
The Bridge, Corp.
752 N. State St #146
Westerville, Ohio 43082