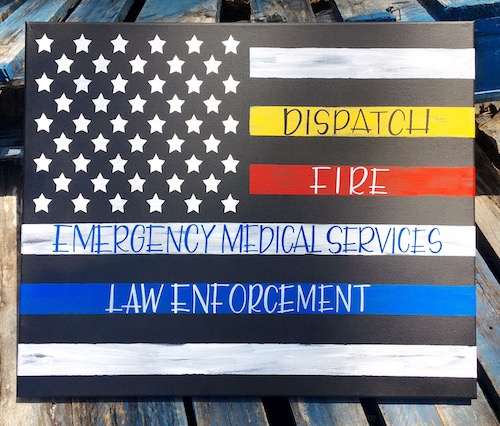 In 2017 suicide left more Officers and Firefighters dead than all line of duty deaths combined.
Your generous gift will help these First Responder heroes and their families find the help that they need, in a beautiful, retreat setting.
We're in this together!
Your gift today helps First Responders and their families find hope and healing.
Select a donation amount below to support First Responders' Bridge as we provide services to help those who have dedicated their lives to helping us.
How does your donation support a First Responder?
We believe that if a First Responder is ready to ask for help, money should not be a barrier to that prevents them from taking that first step. Your donation goes toward the the expenses incurred by The Bridge to provide our retreats at no cost. When you donate, this is what you are helping pay for:
$5 - Snacks during a break
$20 - A meal during a retreat
$150 - A hotel room for a night
$300 - The entire weekend's hotel accommodations
$600 - The entire weekend's expenses for a First Responder
If you would prefer to send a donation by check, please address it to:
First Responders Bridge, Corp.
752 N. State St #146
Westerville, Ohio 43082